June Cline is an inspirational humorist and President of her company, Open Heart Communications. Her unique philosophy has been implemented in many major companies, such as Toyota, BellSouth, Siemens, and a slew of other names you'd recognize. All have benefited from her ability to teach them the difference between fun and frivolity. She teaches how to "Lead, Laugh, Or Get Out of The Way" by getting to the H.E.A.R.T. of the matter. And, how to raise productivity and profits by simply bringing more H.E.A.R.T. and humor to the workplace.
Over 1,500 Colleges and Associations and Corporations have had their funny bone tickled by June Cline, a former College Administrator. She often draws on her experiences in education, banking and career development to provide valuable insight into how to handle stress, learn to laugh at ourselves, and to find humor in everyday situations. June earned the designation of Certified Speaking Professional (CSP), a prestigious certification awarded by the National Speakers Association. June also has a long history of service to both the National Speakers Association (NSA) and local Chapters. She is Past Chair of the Humor PEG (Professional Experts Group) for NSA, and former hostess for a monthly segment of their audio magazine Voices of Experience. As a Past President of NSA Georgia, June is credited with leading them to win the "Chapter of the Year" Award.
June is often quoted and profiled by the media, who value her insight and ability to articulate "The Power Of Humor" and it's value in corporate as well as personal communications. June has appeared in publications as diverse as Selling Power, Harvard Management Communication Letter, Health Industry Executive, Competitive Edge, Redbook, First For Women, Growing Companies, and by Gannett News Service's syndicated columns.
In her book "Humor Me" 16 of the nation's top humorist come together to tell everything they know about humor. Always the innovator June has broken new ground with her book "Is It God? Or Is It Gas?" , the hilarious first third of a soon to be completed book trifecta.
June's Alabama upbringing helps explain why she's so "Southern, Sassy and Savy," to the delight of her audiences. Her BS in Social Science from Westminister College in Salt Lake City Utah took 16 years to complete (wait'll you hear that story!). Westminster College honored June with their Distinguished Alumni Award for "enlightening lives with humor and for the positive work she has done in Society."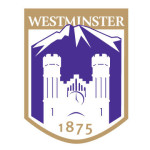 Life is June's best source for her great humor and fun.