THANK YOU SOOOO MUCH for coming to my first One Woman Show "Make It A GREAT Ride Tour!"
I would LUV to continue our relationship via social media and here. If you sign up for my humor tips on my home page, not only will you receive humor tips, we will automatically be connected for future notices and events.
Connect with me also at:
Facebook.com/Junecline2
Twitter@june1353
LinkedIn.com June Cline
Enjoy the information below!
Holler if I can be of service in anyway.
I will always be "tickled to life" you were there!
________________________________________________________________________________________________________
Sandy Weaver Carmen and I created and co-host a weekly internet radio show where we interview others about their happiness recipe. They also give us their favorite food and recipes for it. Enjoy these 30 minute-ish recorded episodes here or on iTunes where we are being heard through out the world. We are global!  When you go through iTunes, give us a rating. We would LUV that!  Enjoy!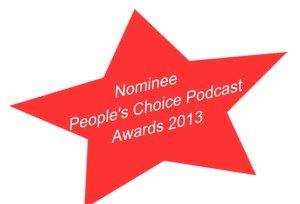 ________________________________________________________________________________________________________
T R A S H   D A Y
(Ever lock yourself out of your house…"necked?")
By: June Cline
          On the days that we are to wake up stupid, wouldn't it be nice if there were some kind of internal warning system, like that beeping noise heavy equipment makes when it's backing up. I just feel it would be fairer to family, friends, business associates and neighbors if there were some kind of warning. That way, we could say, "According to my 'Stupid-O-Meter,' today, my brain will go into reverse and partially cease to function.  Today, I will not be in control of my life, my faculties nor my Twinkies."  To which they might reply, "Is that why you are wearing a shower cap on your head?"
It was trash day. Traveling as much as I do, trash day can become a big stinkin' deal at my house. Having missed the last trash day, it was already was.  I had just finished my morning shower when I heard that unmistakable back-up beeping noise of the garbage truck.  It was in my subdivision.  Standing there, well let's just say, all natural like… I had choices. I could miss the garbage truck again or I could sling on my raincoat, race down a flight of stairs, leap over a pair of dogs and make a mad dash out to the curb – dragging two over-loaded trash cans behind me. The latter was my action of choice.
Mission accomplished.  I ran back up the driveway not wanting to be seen by the garbage people wearing nothing but my raincoat and my literally "Goofy" slippers.  It was already a hot August morning, but my temperature jumped another 50 degrees as I tried to open my now-locked door.  With a car approaching, my only option was to pose on my front lawn like a branch of a eucalyptus tree.  The Garbage Gods were with me, because the car turned before it got to me.  I was still a sight unseen.
Now what?  Thank goodness for good neighbors.  I sprinted my way across the yard to the front door of my neighbor to beg for entrance.  The door was opened by a fresh-faced, college kid home for the summer visiting his parents.  Naturally, they were at work.
This kind kid did not even flinch as I stood there in my raincoat and manically explained that I wasn't a flasher, a bag lady or mentally ill.  Without taking a breath, I told him that I was a neighbor in need of a ride to Wal-Mart where my mother worked as a part-time greeter and I could get her key to my house, because I had locked myself out and I kept forgetting to have that extra, extra key made.  "Cool," he said "Let's go."
Through small talk, Georgia suburbs, and internal mental cruelty to myself, my raincoat, the kid and me finally made it to Momma.  Funny, she did not even flinch either as her first-born approached her in full bag-lady regalia.  With perfect timing she said, "With those shoes, you're a little overdressed for a Wal-Mart shopper."  We burst into laughter!  I got my key, a much-needed hug and headed back for the house.
It wasn't until Eric, my new best friend, and I returned home that I became disturbed that I might truly be disturbed.  My trash, still curbside, was the only trash curbside.  My mental chatter demanded, "What day is this?" About the exact same time the kind kid, Eric, asked…"Isn't today Wednesday?" In our subdivision, trash day was Tuesday. It was Wednesday. I had missed trash day…yesterday.
I don't know what truck I heard earlier backing up, but I had created this whole ordeal for myself…out of sheer fear and panic.  Panic over trash!  I reached for my head just to see if a shower cap was up there.  Internally, my Stupid-O-Meter was pegged.  I knew what day it was and I needed to warn others, because I was backing up.
        Beeeep .…Beeeep …. Beeeep!"
________________________________________________________________________________________________________
Some links for your liking:
Can humor be taught? http://georgiaworkshops.com/can-humor-be-taught/
Can you use humor when speaking on a serious subject? http://wp.me/P3YoB4-2k
I'm just naturally funny, can't I just be myself when speaking? http://wp.me/P3YoB4-2F
________________________________________________________________________________________________________
Some GREAT quotes to keep you LOL (Laughing Out Loud!) You can save them (click on the one you want and then save for higher resolution) and use them as a background on your computer or phone to remind you to keep laughing all day long!