"Awesome, fantastic and beyond expectation!"   -PetSmart
See June in action: click here. 
Short Bio:
101 Word Short Bio for Printing Purposes:
President of The Center for Laughing and Learning, June Cline, CSP, is the Southern, Sassy & Savvy Harley Riding Humorist. As a former College Administrator, June turned her collection of hysterical student bloopers in to a 28 year speaking career with the earned designation of Certified Speaking Professional (CSP). With 2,000 plus presentations, June shares her humor research and expertise with clients such as Toyota, Pet Smart, Auburn University and many other distinguished names you'd recognize. Her audiences leave with a working knowledge and understanding of the power and the value of initiating laughter in Business to increase their bottom line.
(This short bio is for your promotional material. For the professional introduction of June Cline, CSP, Click here)
Long Bio:
Why: 

Keynote Speaker, Best Selling Author & Humorist

June Cline, CSP…
Quick Connection…
President of The Center for Laughing and Learning: Where ROI Meets LOL, June shares her research and expertise using the power of laughter to build team cooperation, camaraderie and kindness which boost the bottom line. The return on investment (ROI) of laughing out loud (LOL) with colleagues, clients and those for whom they care is measurable in retention, loyalty and trust.
Clever Competitive Edge…
A former college administrator, June draws on her experiences in education, banking and career development to teach audiences to initiate humor to gain recognition, respect and reward. June's wit and wisdom has appeared in publications and media outlets as diverse as CNN, The Boston Globe, Inc., Selling Power, Harvard Management Communications Letter, Speaker, Competitive Edge, Redbook, First for Women and Gannett News Services syndicated columns.
Just Plain Ole Funny…
When June isn't presenting on a stage or recording in a studio teaching audiences about the power of initiating laughter, she can be found riding her Harley-Davidson, Good Golly Ms. Molly, through the scenic mountains of North Georgia. Her riding experiences inspired the creation of her one-woman show, targeting pre- through post-menopausal women and the people who love them, entitled "Make Life a Great Ride! A Matinee of Levity and Laughter." June has performed at several well known stages including Rick Bronson's House of Comedy in Phoenix, AZ and at The Punchline in Atlanta where she is she is considered "family" and returns to their stage repeatedly.
Inspirational…
June inspires all who hear her that regardless of the bumps in the road, we still have the capacity for humor and happiness and the power to lighten up and "Make Life a Great Ride." June Cline is the Southern, Sassy and Savvy, Harley Riding Humorist ready to inspire your with team the power of initiating laughter and learning.
Photos of June Cline
To download a Hi-Res version, please click the photo, then Right-Click on the full-size photo that opens in the new window.
PROGRAMS AND TOPICS AS FOLLOWS: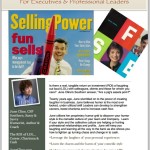 The ROI of LOL
Is there a real, tangible return on investment (ROI) of laughing
out loud (LOL) with colleagues, clients and those for whom you
care? June Cline's Southern answer, "Are a pig's assets pork?"
Twenty years ago, June stumbled on to the power of creating
laughter in business. June believes humor is the most over
looked, under utilized skill Leaders can develop to strengthen
careers, boost charisma and to increase cash flow.
Click on the link above to read more!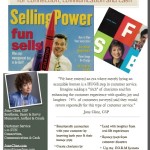 "We have entered an era where merely being an
accessible human is a HUGE step in customer service.
Imagine adding a "titch" of charisma and fun enhancing the customer experience with quality, joy and laughter. 74% of customers surveyed said they would return repeatedly for this type of customer service."
Click on the link above to read more!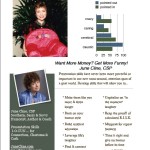 Presentation skills have never been more powerful or
important in our new nano-second, attention span of
a gnat world. Develop skills that will allow you to…
Click on the link above to read more!
For More information
Call us. (See our Contact Page.)
We'd really LUV to know more about where you're meeting, the date, and who is in the audience.
If you're in preliminary planning, just give us the best information you know. Or better yet, let's talk! Just give us a call.
Resources
Already decided to use June? These may help: