"They like me, they really like me!"
College of Criminal Justice and Security June Cline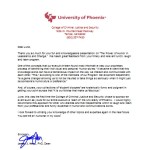 ###She kept us snorting with laughter!
"I attended the Woman Entrepreneur's Small Business Boot Camp in Scottsdale, AZ featuring keynote luncheon speaker June Cline. She kept us snorting with laughter as she shared her own life experiences in using on the spot humor to create resilient thinking during life's maalox moments. Her authentic anecdotes give us all permission to be fully human as we journey the path of progress…not perfection."
Karen Lee, "The Reiki Lady"
###Excellent – is there a score HIGHER than excellent!!
"She was awesome. What a great speaker – terrific presentation style. She really connected with the audience. There were so many people packed in the room, people were standing all along the side and back walls and sitting on the floor. In a show of hands, there were about 15 people who had gone to the morning session as well – and I can see why. Please, you must invite this woman back next year.
###MASFAA Conference
"I have heard many speakers at my state (MA) and regional (EASFAA) conferences and by far you – to me – were my favorite; and not because your topic related to the financial aid industry! It was because of your energetic, charismatic, down-to-earth, pleasant; and sincere personality which captured me! You had me in tears with laughter (and that takes a lot to do)! It was truly a pleasure to meet you and I wish you sincere success in your professional speaking career and will always remember "humor does work" and with HEART you have to have humor, experience; action; resiliency and trust!"
###American Student Assistance In The Interest of Women Conference
You're the only reason I went to the Toyota "In The Interest of Women" conference here in Louisville last week. I've had the pleasure of hearing you several years ago at a CPS luncheon on Secretary's Day and KNEW I'd have a good time. I'm doing my best to get you invited here for our big annual professional development day. Keep up the terrific spirit and continue to spread joy.
###Baton Rouge Influential Business Women's Conference 2002
I heard you at the Women's Luncheon in Baton Rouge on June 20th….I am usually the one making everyone else laugh but lately I've had a load on my life plate. My mom (age 72) decided to file a complaint against my 78 year old dad who has dementia and really can't do much for himself other than dress. She had him thrown out of the house in early May. Where could he go – with Pud'n!!!! My god my life has changed. With a husband of only 9 years, a recently married daughter, my life as Director of Marketing & NOW MY DAD! It's been difficult and hearing you speak did wonders for me. I've laughed more since noon yesterday and I owe it to you!
Keep up the great work! I hope to see you again soon.
###Georgia Dept. Of Labor
Thank you for your high energy presentation at our annual commitment to quality conference. Your closing keynote presentation "The Red White and Blue of Customer Service" received rave reviews. You have a wonderful ability to educate and motivate.
###Ingram
Your talent was greatly appreciated by everyone involved with this years conference. Thank you again for your participation and leadership. I hope to work with you again sometime.
###Newton General Hospital
The nurses at here are still talking about (and laughing) about your performance at the banquet last week. Their comments have been overwhelmingly positive. "could we have her back soon?" is the most prevalent comment that I hear.
New York State Financial Aid Administration Assoc.
The feedback we received on the conference in general and on your sessions in particular was very complimentary. Your sessions certainly enhanced the overall quality of this years program and helped in obtaining such accolades.
###Carter's Pharmacy
I would like to express our sincere appreciation to you for presenting the keynote address at our annual convention. Your presentation and humor added a great final touch at a time when everyone needed a break from a hectic week. I am still getting calls from members who were thoroughly impressed with you and your presentation.
###East Tennessee State University
Thank you for reviving us! Your humor is always refreshing and healing as we face our struggles in life. Our staff thoroughly enjoyed your presentation. You have always been special; thanks for facing the challenge to use your talents to the fullest.
###Thomas P. Hinman Dental Meeting
Your presentation was a great success. You really have the knack for capturing the attention of the audience, and acquiring their participation. I don't think I have ever heard as much laughter at one of our sessions as I did on Saturday morning at your presentation.
###Milligan College
Our meeting was a tremendous success! We had a good number in attendance and your presentation was outstanding! Many colleagues commented on how much they enjoyed it.Thank you for being YOU and for sharing your time and talents with us. God has blessed you with a special talent and has blessed the Financial Aid Community by allowing your path to cross ours.
###Window On Wall Street
Just a short note to congratulate you on your dynamic presentation at NSA's National Convention in Minneapolis! It's truly a joy to watch a bright, new star rising on the horizon. Your humor rich material is jam packed with content.
###Virginia Farm Bureau Federation
You were a big hit! I've heard nothing but good things about you and your presentation. Your words were so entertaining and touching. I think we all came away with food for thought and I've already had some fun with my" lips "
###First Federal
On behalf of the employees of first Federal Savings bank of LaGrange, we would like to express how much we enjoyed your laughter motivating speech, "Humor in the Workplace". The idiot episodes you presented concerning your personal experiences were hilarious. You received many rave reviews and complimentary comments.
###Florida State University
I want to thank you, again, for taking time out of your busy schedule to share your inspirational thoughts and humor with our office. I'm sure it will make all who attended think a little more about themselves and their co-workers.
###University of South Alabama
I appreciate having the opportunity to give my highest recommendation for a keynote or session speaker at the annual ACUHO-I conference. The speaker's name is June Cline. She is wonderful. She uses humor to bring the best out in people and make them more productive. She is a former college financial aid director and relates to everyone.